PFAS (Per- and Polyfluorinated Alkyl Substances)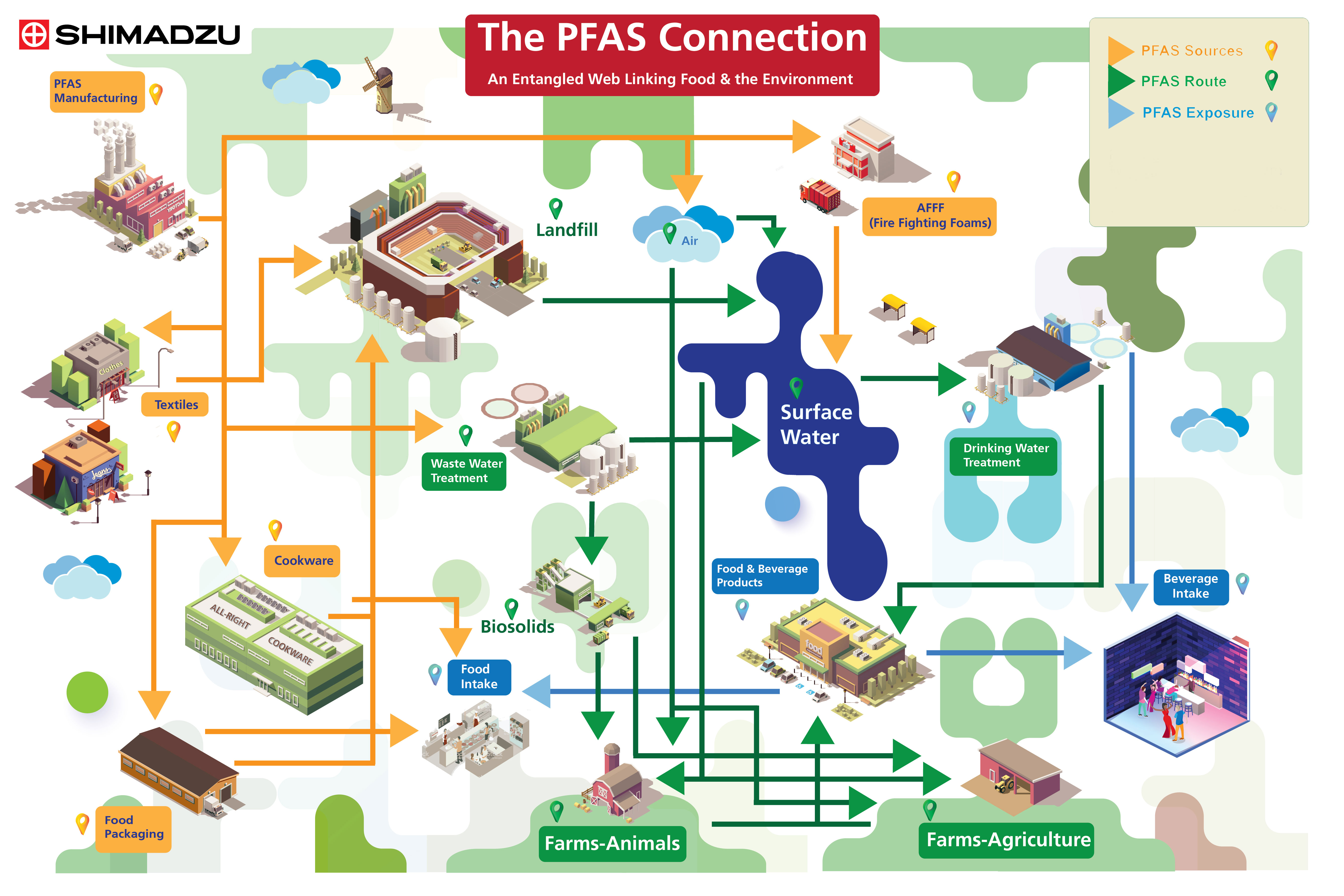 Per- and Polyfluorinated Alkyl Substances (PFAS) are a group of anthropogenic chemicals that are highly stable and resistant to degradation. These chemicals are manufactured and used in many consumer and industrial products (e.g. food packaging materials, fire-fighting foams and textiles) due to their heat-resistant and oil- and water-repellent properties. PFAS compounds are persistent, toxic and potentially harmful to humans and the leaching and presence of PFAS in our environment have raised serious concerns on the global scale. Exposure to PFAS through drinking water and various environmental sources has been studied and in December 2020, the European Parliament has adopted the revised Drinking Water Directive (DWD) which is in force since 12th January 2021. The new DWD is including the parameter "PFAS total" which means the totality of per- and polyfluoroalkyl substances with a maximum concentration of 0.5 μg/L. Shimadzu has developed a full package of fast and high-performance analytical methods for monitoring PFAS and the LCMS-8060 triple quadrupole MS is the perfect tool for separation and quantitative analysis of PFAS according to the ISO 21675:2019 standard on water quality.
Direct Injection Analysis of PFAS by Triple-Quadrupole LC/MS/MS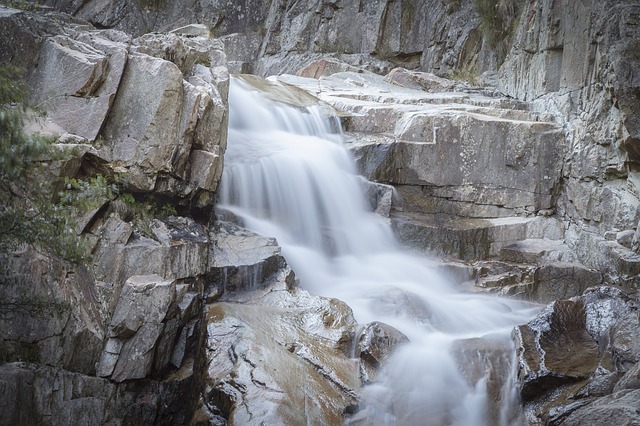 Analyses of many types of organofluorine compounds have generally been reported after solid-phase extraction/concentration pretreatment, while simplification of pretreatment is required. In this application news, PFOA, PFOS, and PFAS including related substances were analyzed by triple[1]quadrupole LC/MS/MS without the pretreatment procedure.
Development of Screening Analysis Method for PFAS in Surface Water on LC-Q-TOF
A comprehensive screeniung method for targeted and undiscovered PFAS on Q-TOF mass spectrometer has been established and used for analysis of water samples. With data-dependent Acquisition function (DDA), MS and MS/MS data were aquired concurrently. An in-house library consisting of 34 PFAS with RT, MS and MS/MS spectra wre used in targeted screening. A workflow was proposed and used to find and identify undiscovered PFAS.
Analysis of PFAS specified in EPA Method 537 and beyond using Shimadzu UFMSTM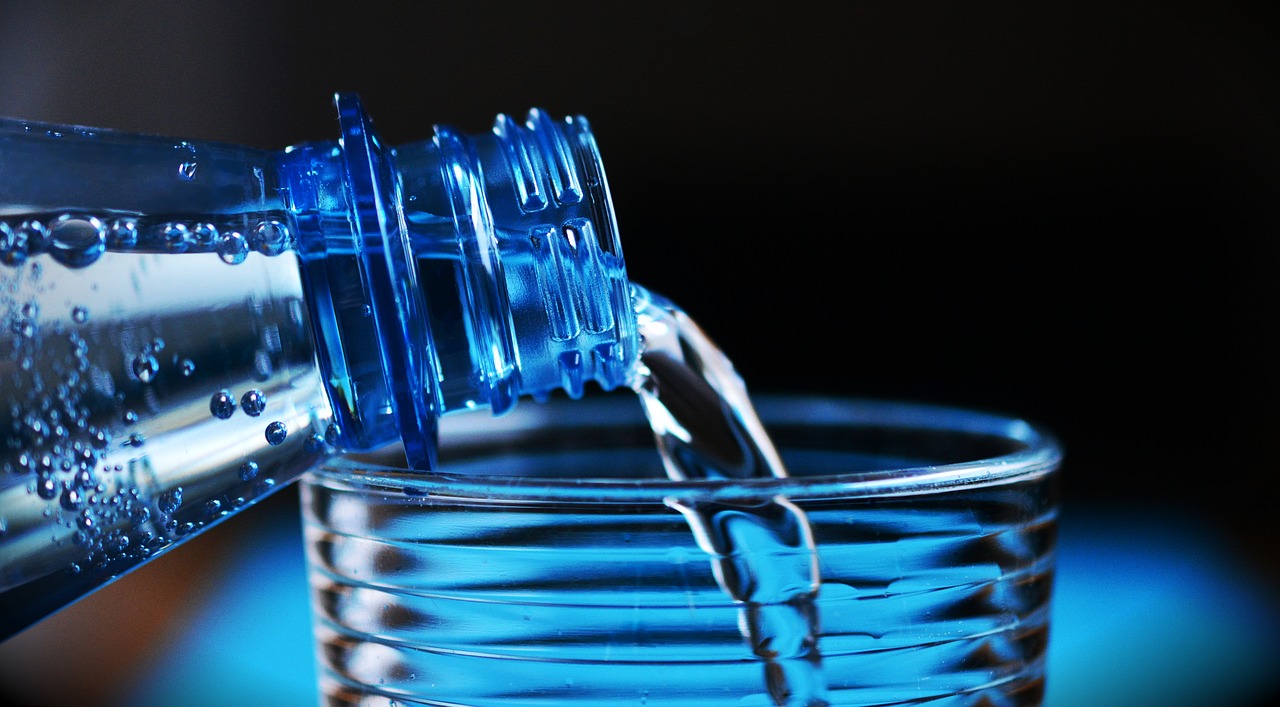 This application news demonstrates the use, performance and compatibility of Shimadzu Ultra-fast Mass Spectrometry (UFMS™) for drinking water analysis with an expanded compound panel of seven additional PFAS. A total of 27 PFAS compounds were extracted, separated and detected with triple quadrupole mass spectrometers, LCMS-8045 and LCMS-8050. Recoveries of 86–106% (LCMS-8050) and 77–104% (LCMS-8045) were well within the limits outlined in EPA Method 537. Method detection limits of 0.7–1.7 ng/L (ppt)(LCMS-8050) and 0.7–3.3 ng/L (LCMS-8045) were obtained and both systems fulfilled all of the EPA's requirements for PFAS analysis in drinking water.
You would like to get more information about total solutions for analysis of PFAS?