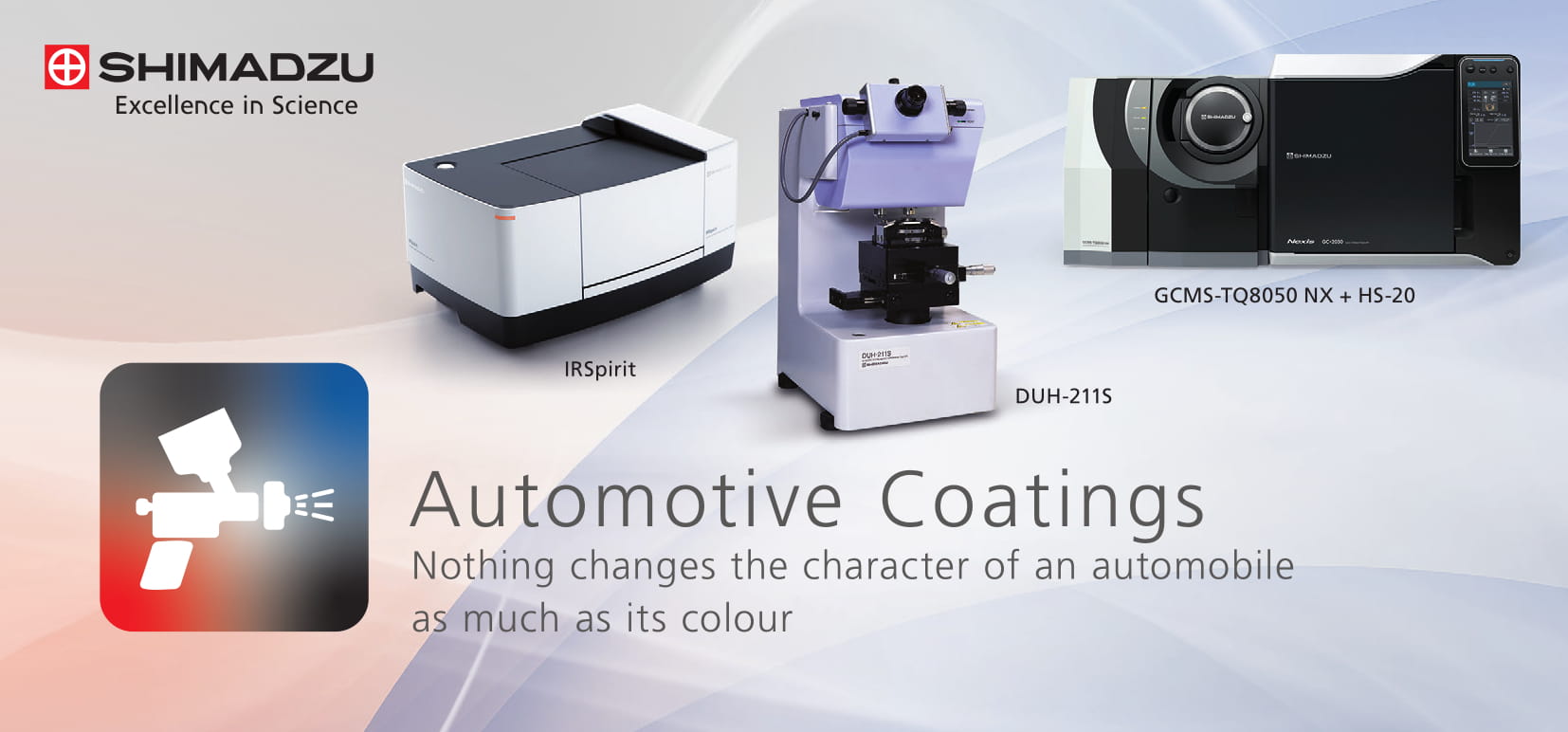 Find your solutions for Automotive industry.




We offer numerous applications for analytical and testing areas.
Water-based paint has been increasingly gaining popularity in the recent years for some of its advantages. Most probably the biggest advantage of water-based paint is that it does not pervade the room with the strong smell that solvent-based paint does. Volatile organic compounds (VOCs) are responsible for the signature smell in paints, and are considered to be harmful to the environment. Using GC-MS it's possible to determine the amount of VOCs in water-based paints and varnishes.
The hardness test of painted surfaces is most important in evaluation of the quality of the paint film. Surface hardness of paint differs depending on the kind of paint and method of drying. Information about the hardness near the surface can be obtained using the Dynamic Ultra Micro Hardness Tester from Shimadzu.
Coatings are an ideal protection for different kind of materials. They protect against moisture, UV radiation, rust and other influences. Additives can enhance the properties of the coating, e.g. the scratch resistance. The particle size of the additive influences the material properties of the finished product, but it also plays a decisive role in the production process itself.
There are a number of ways of analysing paint scrapings employing the FTIR. The use of an infrared microscope allows the determination of the main components of the individual layers of paint.