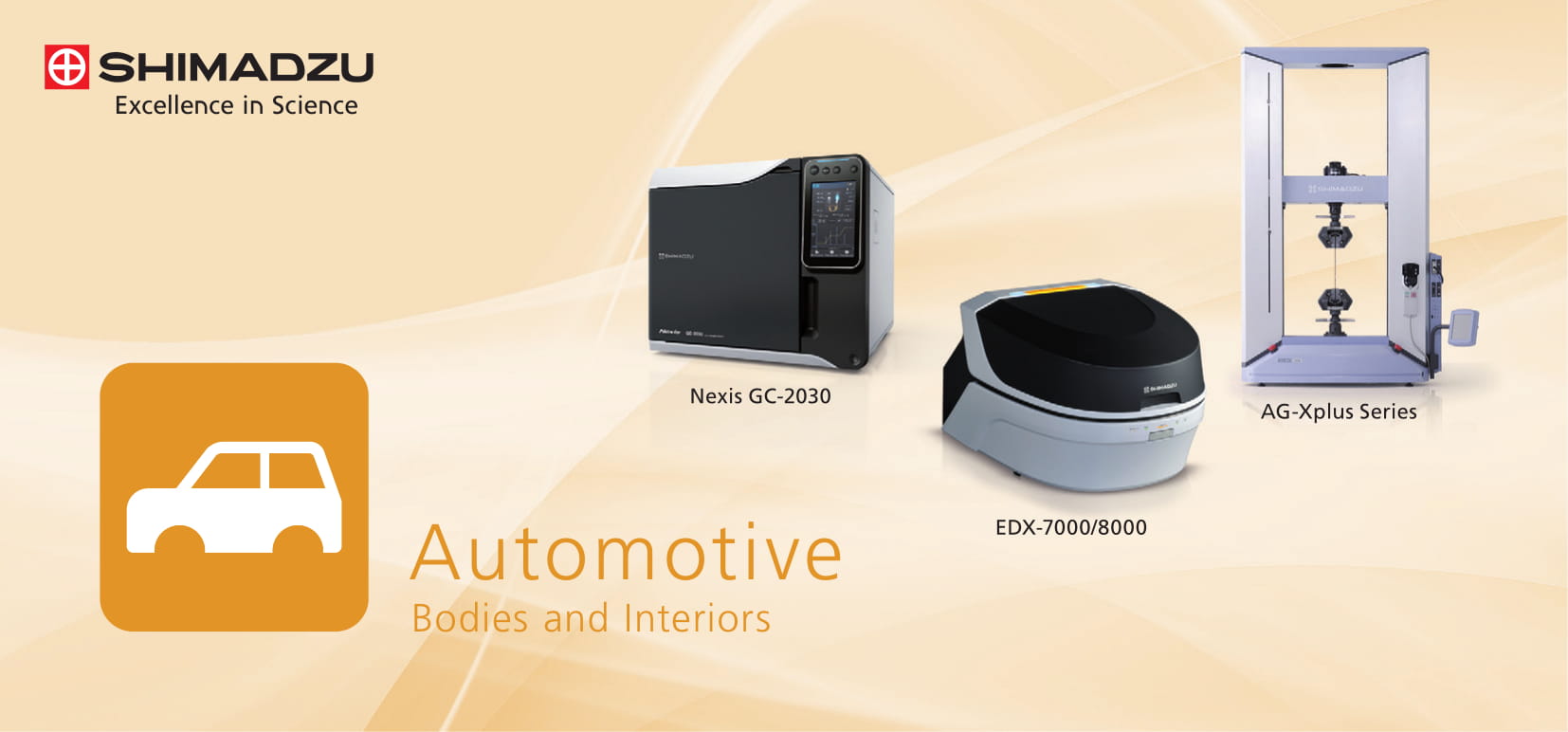 Find your solutions for Automotive industry.




We offer numerous applications for analytical and testing areas.
Tensile Test for Metallic Materials using Strain Rate Control and Stress Rate Control

International standards for tensile testing of metallic materials have been revised as specified in ISO 6892 and JIS Z2241, such that strain rate control, where strain is measured with an extensometer.

Seat Belt Test Tensile Test according to manufacturer's specification

For seat belt manufacturers it´s of great importance to perform continuous quality control on the products they produce to ensure that the final product is according to specification and will withstand the forces, which occurs during an accident and again saving a life.

With AG-X Plus units we can perform High-End Measurements solutions in one machine, from Tensile to Compression and all other kind of requirements for the Automotive.

Confirmation of Raw Material Quality

The EDX-7000/8000 Series is the ideal instrument for those interested getting the elemental composition of their sample. The technique itself is non-destructive and allows measurements of solid as well as liquid samples. Within seconds customers can determine the filling material of plastic components or measure layer thicknesses of metal plating (bodies and interiors). Even the concentration of elements causing shading of the car windows are definable.