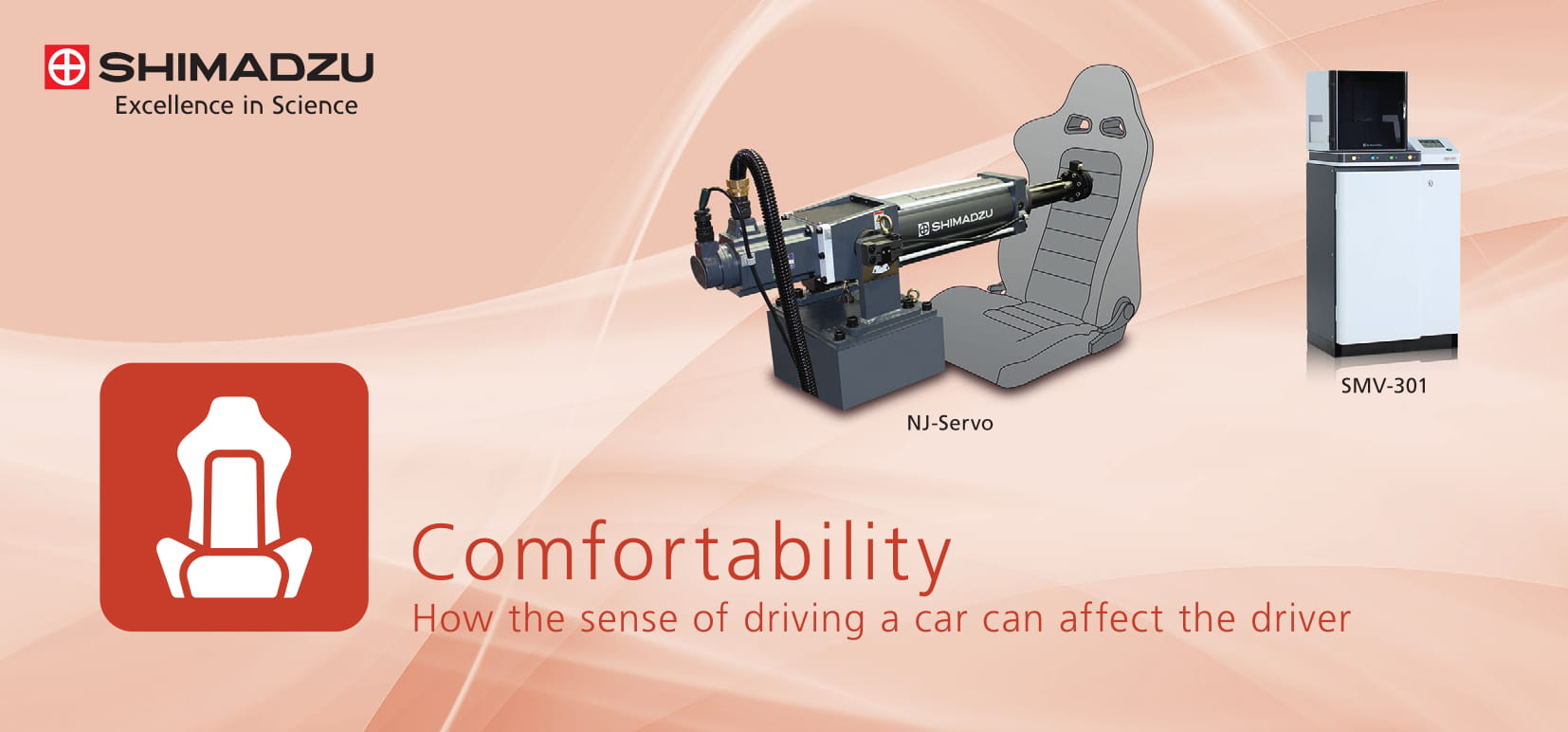 Find your solutions for Automotive industry.




We offer numerous applications for analytical and testing areas.
In recent years, measures to reduce the use of organic compounds in automotive interiors have progressed. In Germany, the VDA278 standards were created for the analysis of volatile organic compounds (VOC) and semivolatile organic compounds (SVOC) produced from automotive interior materials.
Several parts in a car are also tested on lifetime. Thinking of the car seat and suspensions. These are parts that define our comfort. But, also steering wheels are tested in this way. With the NJ-Servo the possibility of clean testing is within reach. The electric drive system does not need any hydraulic oil. Consequently, it generates no environmentally unfriendly waste oil. Uses ¼ of the energy used by hydraulic systems and usable in multi-axis!
Driving with a good tire will increase also the comfort of driving a car. By controlling the compound of the rubber, you can define the viscosity that is needed to optimize the rubber.