Contributing to Society through Science and Technology
Founded in Kyoto 1875, Shimadzu Corporation has been supplying cutting-edge products to customers throughout the world for over 145 years. Shimadzu always has been and always will be committed to Shimadzu's corporate philosophy "Contributing to Society through Science and Technology".
Milestones
2020: 50 years of MS
The year 2020 marks not only 145 years of Shimadzu Corporation, but also 50 years since the release of Shimadzu's first mass spectrometer, the LKB-9000. Over the past half century, our passion for innovation has led to several groundbreaking developments in MS technology.
Look back to the beginnings in 1970 and read the story of Ingvar Petterson, then marketing manager at LKB.... (Pdf seiner "opening Präsentation)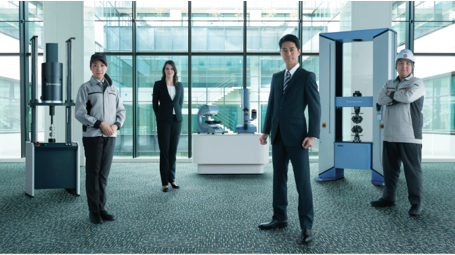 2017: 100th Anniversary of the Manufacturing of Shimadzu Testing Machines
Innovation and Collaboration
Shimadzu began manufacturing testing equipment in 1917. Throughout this 100-year history, we have been at the forefront of providing precision, quality solutions for the most challenging R&D and QA/QC requirements. Our steadfast customer-focused commitment and unwavering dedication to technical excellence are both hallmarks of our history and the principles that guide us into the future.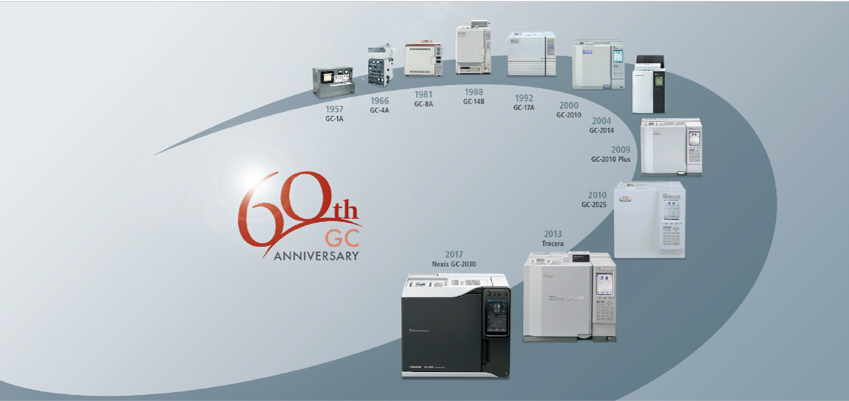 2016: 60 years of making gas chromatographs
GC pioneers of the first hour
In Shimadzu's history, chromatography has set many milestones that have meanwhile become technical standards serving consumer protection, environmental protection and product safety today. Since its commercial introduction, gas chromatography has evolved into an important analytical technology.


At this time, tens of thousands of GC systems are in use in all areas of industrial and pharmaceutical development, basic research as well as in quality control. The separation of complex mixtures as well as identification and quantification of the individual components is still considered to be one of the most important tasks in instrumental analysis.

The practical implementation of the first gas chromatograph for the separation of complex mixtures via partition chromatography is generally attributed to the British scientists A.J. Martin and A.T. James, and Martin was awarded the Nobel Prize in 1952 for this. Shortly after, Shimadzu embarked on this technology and in 1956 developed the first gas chromatograph in Japan, leading to series production of the GC-1A in 1957. At 120 kg, it was a giant compared to today's much smaller, more powerful and more versatile instruments.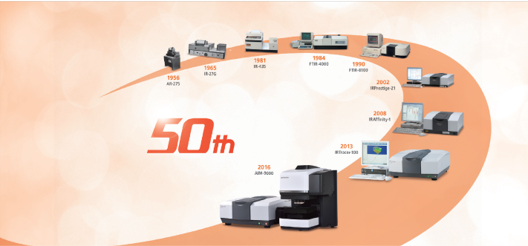 2016: 50 years of making IR Spectroscopy
Technological driver and market leader in IR spectroscopy
Since the middle of the 20th century, spectroscopy has been at the core of Shimadzu's analytical business unit and a main driving force in the company's growth and reputation. Know-how, technological skills and innovative power, have brought Shimadzu to a leading position in spectroscopy.

In the first half of the 20th century, Shimadzu grew significantly, hand-in-hand with science, building itself into a leader in technology.

In this spirit, Shimadzu developed its first double beam self-recording infrared spectrophotometer: the AR-275. The instrument became commercially available in 1956 and was robust enough even for export overseas.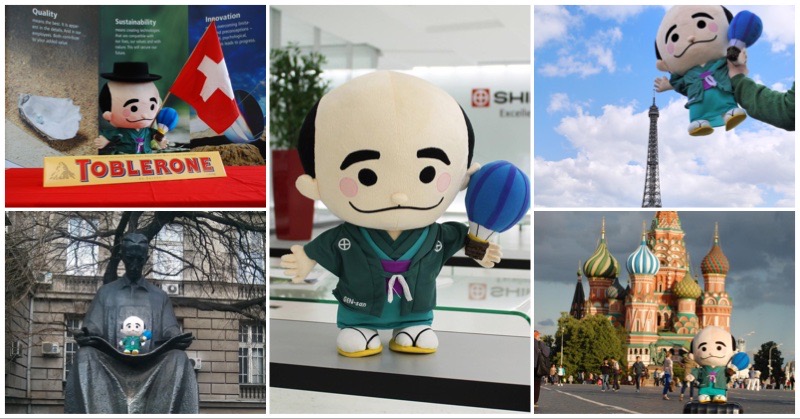 2015: 140th anniversary
Genzo Shimadzu's trip around the world
On the occasion of its 140th anniversary, Shimadzu Corporation creates an event involving all of its employees worldwide. The company founder Genzo Shimadzu, in the form of a traditional Japanese doll, travels to Shimadzu's locations on five continents. The goal is to have every employee sign a book of traditional Japanese rice paper as a sign of their affiliation with the Shimadzu family. In this way, every employee can take part in the journey. Without its valuable employees, Shimadzucould not have written its history.

Founded in 1875 in the Japanese city of Kyoto, Shimadzu has evolved from a 'local workshop' to a global player.

140 years later, it has become one of the worldwide leading manufacturers of analytical instrumentation and diagnostic imaging systems.Shimadzu currently operates production facilities and distribution centers in 76 countries and employs more than 11,000 people.