Consumables Search by "Easy Parts Lookup"
With the new Easy Parts Lookup you can now easily find the appropriate consumables for your Shimadzu instrument. Those consumables are specified to guarantee the best fit for our instrumentations, doesn´t matter whether you are looking for Chromatography, Mass Spectrometry, Spectroscopy or TOC instruments.
In addition to part numbers you will find more useful information such as:
Compatibility data
Material information
Assembly diagrams
Parts pictures
Selection conditions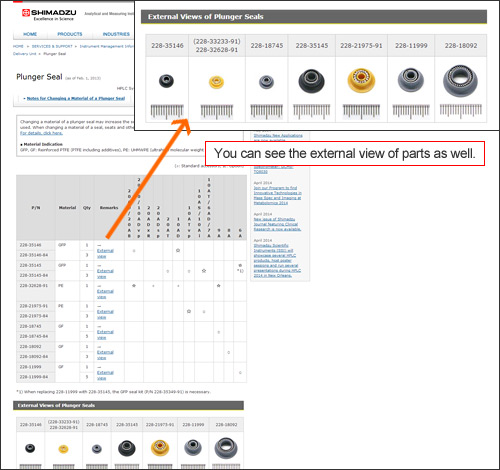 For Research Use Only. Not for use in diagnostic procedures. This page may contain references to products that are not available in your country. Please contact us to check the availability of these products in your country.