LCMS-8060NX: Enhanced performance
Sensitivity and Robustness with flexibility
Enhanced performances
With the new IonFocus unit, In-built ESI probe with an improved heat-assist design, it increases desolvation efficiency and promotes the ionization of a wide range of compounds. In addition, newly-developed ion transport electrodes introduce ions into the mass spectrometer more efficiently, while expelling neutral particles to reduce noise and provide more stable data.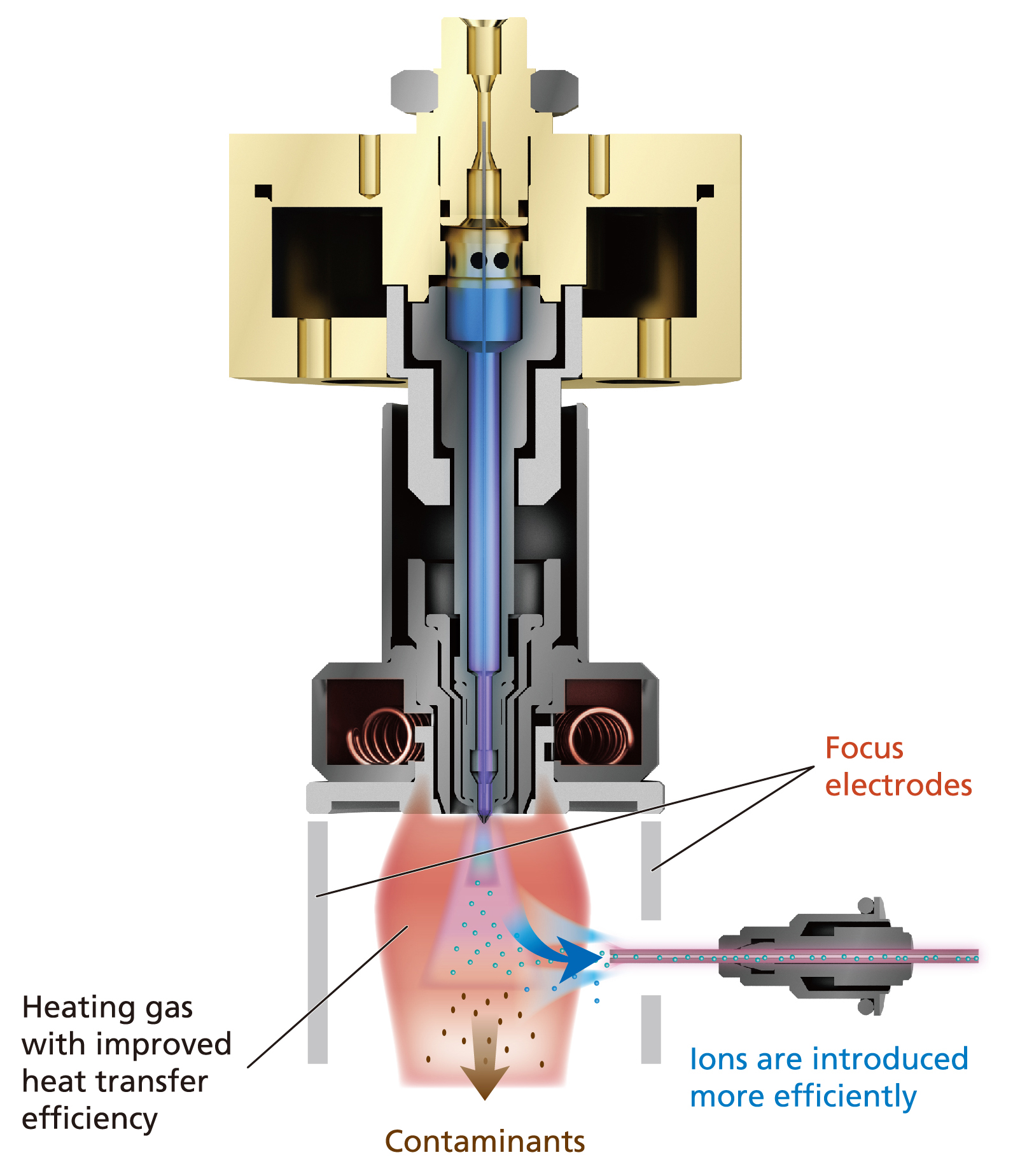 Brochure
8 pages detailing all the benefits of the LCMS-8060NX
Flyer
2 pages Flyer highlighting the new features of the LCMS-8060NX
SpecSheet
Specifications sheet for the LCMS-8060NX
Flexibility of a common platform
Whatever the need of Sensitivity in your lab, there is always one model fitting your need with robustness while keeping the flexibility to upgrade at a later stage if your requirements are changing ...
A robust ion path and minimized downtime
In addition to the IonFocus unit, the LCMS-8060NX employs the new ion guide UF-Qarray II and the UF-Lens II to increase robustness while maintaining high ion transmission. The improved robustness of the instrument as a whole means that even for samples with high matrix content, direct injection is achieved with simple pretreatment.