This product is only available in Europe, Southeast Asia and China.
Industry Leading Detector Sensitivity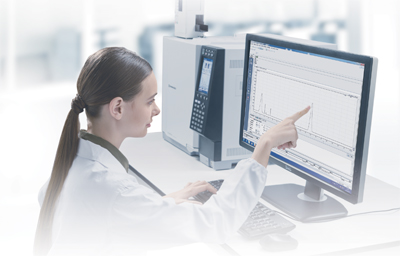 Responding to the ever increasing demands for trace level analysis, all detectors of GC-2010 Pro realize high sensitivity in miniaturization design. The new flame photometric detector (FPD) and flame ionization detector (FID) show significantly increased sensitivity.
Flame ionization detector FID
High-sensitivity has been achieved by thorough cleaning of detector gas lines and the latest noise-reduction technology.

Analysis of n-C12, 14, 16 / n-heptane solution
Flame photometric detector FPD
It achieves compact design and improves the flame stability by improving the nozzle form. In addition, the "dual-focus system" achieves excellent ultra high sensitivity. The dual-focus system adds a lens to the interference filter for efficient light collection at the photomultiplier light receptor.