ClickTek technologies were created with the user's point of view firmly in mind, it simplifies the troublesome process of replacing consumables. ClickTek Technologies include these 3 parts: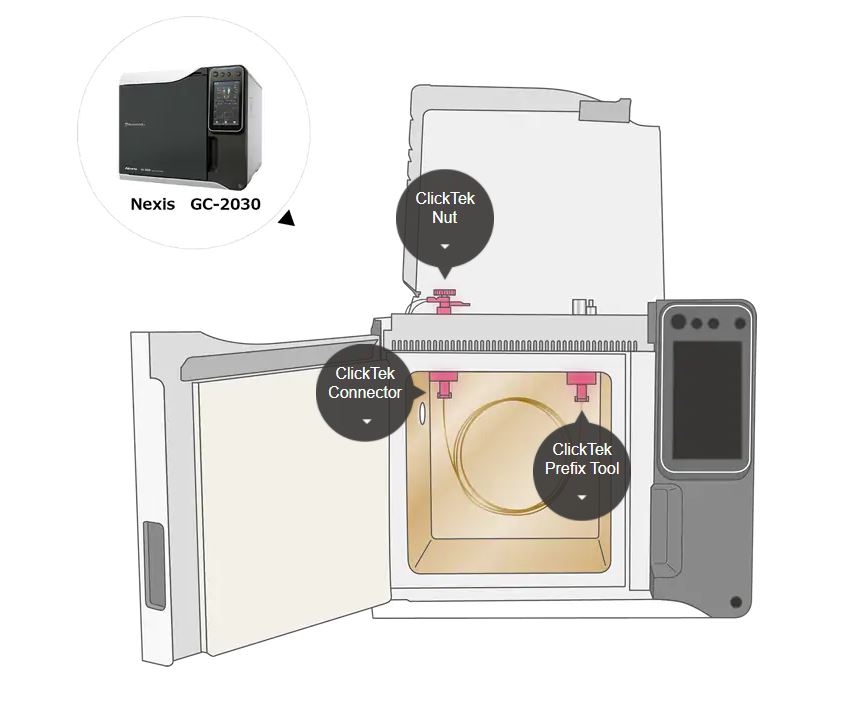 ClickTek Connector
Columns can be connected with a single touch without using tools.
The secret is the structure of the connector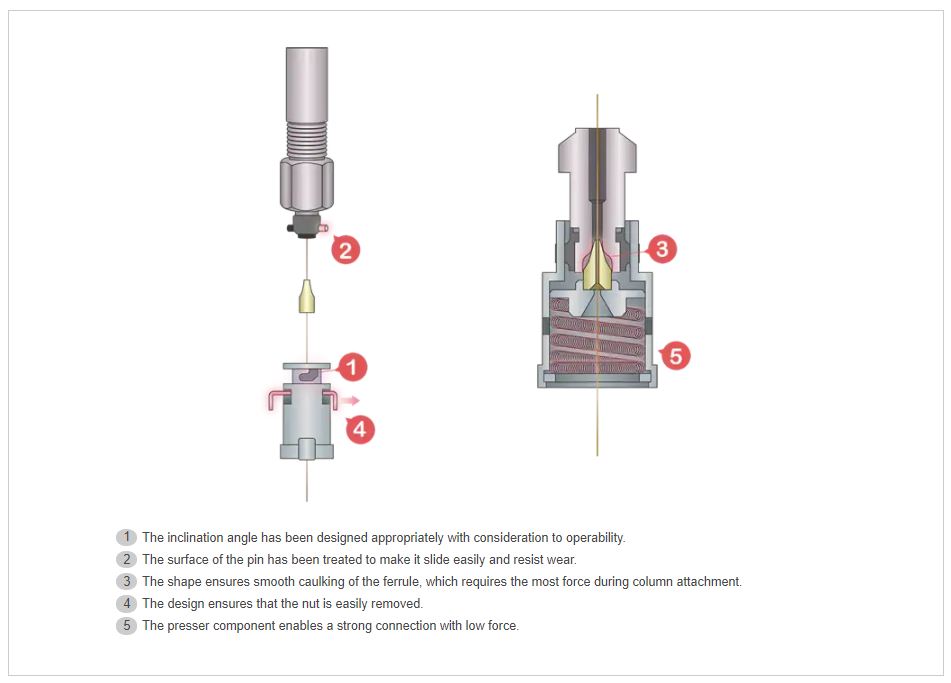 ClickTek Prefix Tool
The column length can be adjusted easily using the ClickTek prefix tool which is based on ClickTek technology.
Open/Close the Sample Injection Port with a Single Touch
ClickTek Nut
With gas chromatographs, the sample is vaporized inside a glass insert in the sample injection unit. The glass insert is a consumable and must be replaced when it becomes dirty. With the ClickTek nut, which is based on ClickTek technology, the sample injection port can be opened/closed with a single touch, enabling replacement of the glass insert.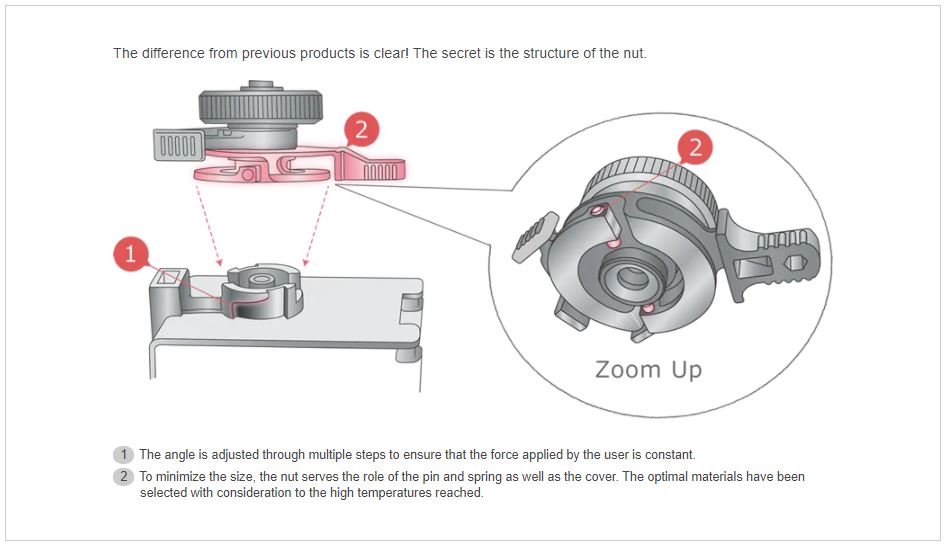 Product Equipped with ClickTek Technologies