Accelerates Quantitative Data Review and Transforms Data Productivity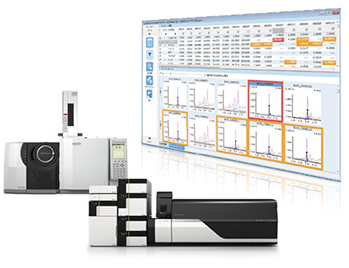 Laboratory efficiency is driven by highly automated mass spectrometry platforms delivering large volumes of high-quality data. However,manual data review can limit sample turnaround times and reduce productivity. LabSolutions Insight has been designed to drastically simplify the review process and transform data processing.
Streamlines quantitative data review and optimizes workflows
| | |
| --- | --- |
| Review by exception | : a collection of configurable flag criteria based on industry-standard quality rules can quickly identify peaks required for data review. A single click of a button automatically shows peaks for review. |
| Advanced flag rules | : over 75 flag criteria are available to help automate review by exception. The flexibility of flag criteria can help set multiple thresholds for reporting (for example, upper and lower review and limits can be applied to environmental food safety or equally to help clinical data review) and for checking peak quality and assay robustness. |
| Flexible searching, filtering and sorting | : high-volume data sets with large lists of target compounds often result in complicated work spaces for the review of quantitative data. Insight enables data searching, filtering and sorting on all quantitative table results, helping to provide a flexible, easy tool to review and reprocess data. |
| Multiple data review tools | : save time by reviewing flagged chromatogram peaks in sample survey mode or quickly check peak quality by the compound detail mode. |
| Quickly check quantitative behaviors | : the interactive calibration curve view enables a simple check on the quantitative behavior of the compound by changing the fit, weighting and origin of the regression model or exclude/include calibration points. |
| Multiple workspaces | : Insight supports data review over a network, creating new opportunities in remote data review, and enables multiple pane display for 2 monitors. |
| Simplicity redefined | : intuitive, icon-driven workflow helps accelerate peak review and result reporting. |
Insight's intuitive data display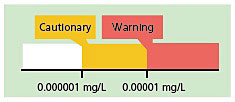 Insight's intuitive data display creates a flexible workspace for highlighting the information in order to check peak quality and assay performance. Flags have been set up to show compounds above the upper limit and below the lower limit.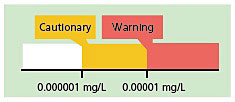 Review by exception
Saves Time and Increases Sample Turnaround
Flag flexibility and peak reintegration
Flag Criteria and review by exception: in Sample Survey mode peaks can be easily filtered and reviewed using color-coded flag settings. Insight checks every compound in the data set and assesses the response based on the flag criteria set for the method. All non-flagged compounds can be reported; flagged compounds are then selected for further data review (review by exception).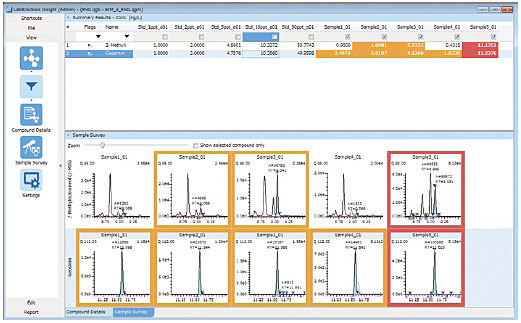 Advanced flag rules:
Advanced filtering and sorting
In the results table each column may be filtered according to user-defined criteria and sorted. The filtered/sorted table output can be easily copied and pasted into Excel for reporting.
Peak review and reintegration
Each compound can be reintegrated and the data reprocessed.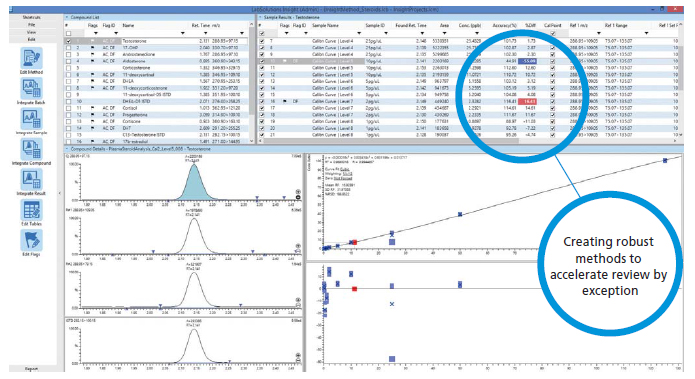 Refined Report Output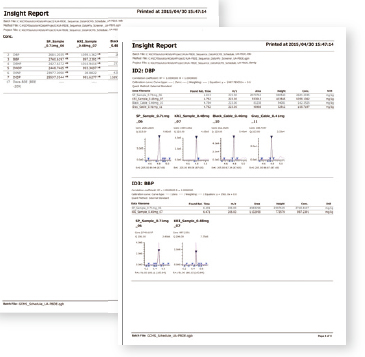 The reports can be printed out in a format optimized for multi-analyze data, with a summary of all necessary data, such as chromatograms, ion ratios, and concentration values. In addition, the flagging function can be used to print compounds with quantitated values that exceed specified criteria or detected compounds can be printed, reducing both the effort for checking data and printing costs. Quantitative information (peak areaor area ratio values) can also be output as CSV files for use in multivariate analysis.
Flexible workspace options
Multiple monitors, multiple data views
To help manage the review process for high data volumes, Insight is designed to work multiple viewing environments. Viewing data in Sample Survey can be adapted to different data views, including a normalized view, to help visualize compounds above a set reporting limit (samples with compounds above the reporting limit are highlighted in red corresponding to the upper limit threshold flag).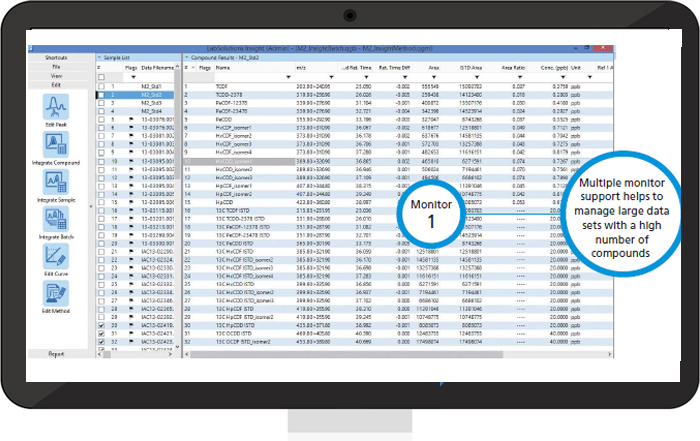 Monitor 1: adapting table results view to individual workflow needs for high data volumes.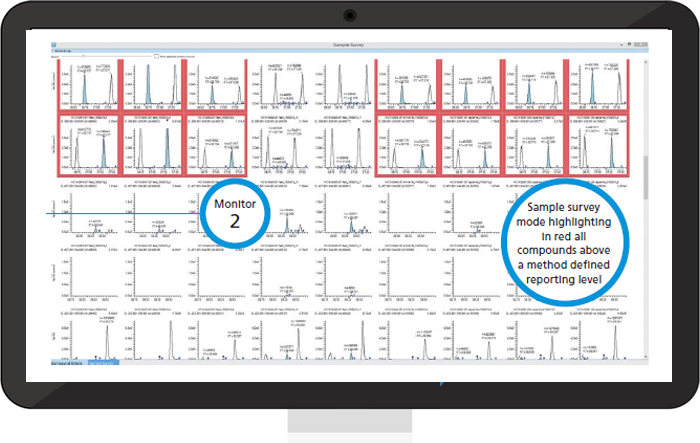 Monitor 2: Viewing data in Sample Survey
Changing data views: visualizing each peak can be changed to show qualifier ion and selected quantifier ions together with internal standard data. As individual preferences may differ, the layout may also be changed to show a vertical or horizontal peak display.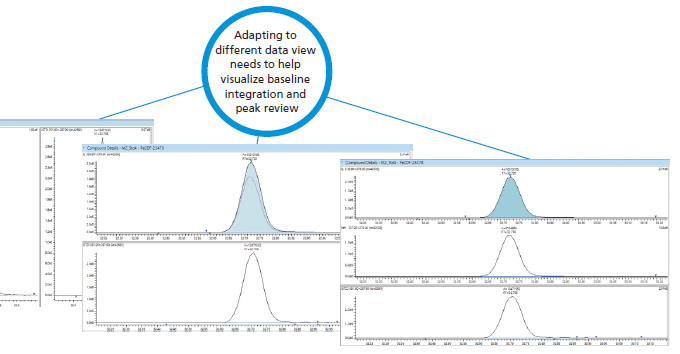 Stacked or overlaid display options: simply select the preferred data view to help personalize your experience.
System Configurations Using Multiple Client Computers
Data acquired from multiple analytes can be reviewed or confirmed using client computers connected via a LAN or other network. If multiple systems are used, data obtained from each system can be reviewed from any client computer. Even in the case of multiple analysts using the same system, the ability to separate analytical work from measurement work improves work efficiency.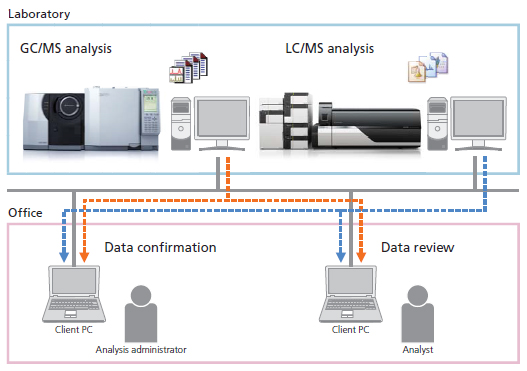 For Research Use Only. Not for use in diagnostic procedures.
This page may contain references to products that are not available in your country.
Please contact us to check the availability of these products in your country.