Static Headspace Sampler HT2000H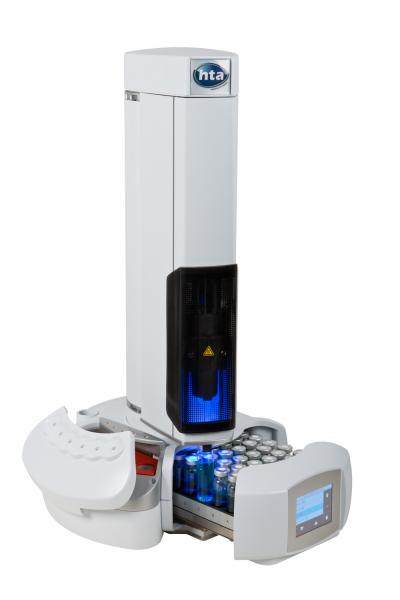 Made to meet the needs of static headspace injections for GC analysis.
The HT2000H is based on a high-performing gas-tight syringe. The robotic vial processing operation allows sample analysis in a straightforward way. The sampler is equipped with a six-position oven allowing overlapping of analysis and therefore optimization of the analysis cycle time. The samples in the oven are simultaneously heated and shaken in order to facilitate the state change and to reach equilibrium. Moreover, vial leakage check – a proprietary technology - can be included in your method.
Features:
Ease of Use
Zero Bench Space design
Versatility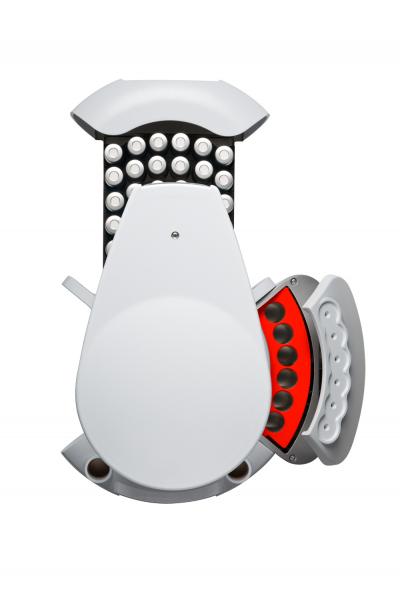 Ease of Use
The full-color touch screen interface provides easy system accessibility and usability. All system parameters and settings are graphically displayed for a quick and easy set-up. The touch screen simplifies instrument control for both new and experienced users and requires just minimal user training.
Optional PC control is available for the HT2000H.
Zero Bench Space design
The HT2000H incorporates an innovative tray design which enables the samples tray to be stored under the tower in a convenient sliding drawer. The (left or right) side mounted oven supports injection ports on both sides if available.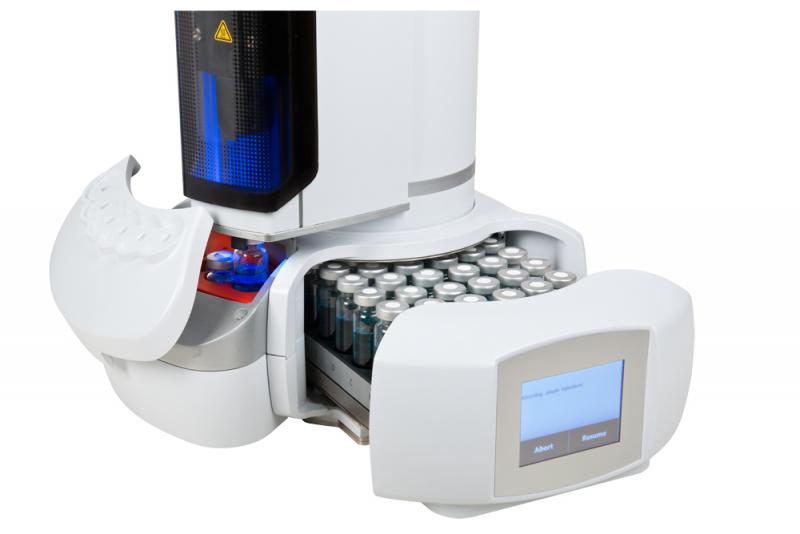 Versatility
The HT2000H is a compact syringe based static Headspace sampler which can be fitted to the whole Shimadzu GC and GCMS series.
Once installed on a GC-2010 Plus the sampler can be used for both front and rear injector by defining the injector selection in the sequence list. Furthermore, rotating head design assures that the injection port is always free for manual injections if needed.
It supports a 42 position removable sample rack for 6, 10 or 20 ml vials. The sample rack can be removed for sample loading or preparation, or for storage.
Specifications:
| | |
| --- | --- |
| Injection speed | Selectable from 0.01ml/min up to 100ml/min |
| Vial size | Up to 42 6ml, 10ml or 20ml vials |
| Heated syringe | Off, 40-150°C |
| Incubator oven | 6 heated positions for 6ml, 10ml or20ml vials |
| Incubation temperature | Off, 40-170°C in 1°C increments |
| Agitation | Orbital interval shaking from very low to very high |
| Incubation time | 0-999min |