Suspension and Other Power Transmission Systems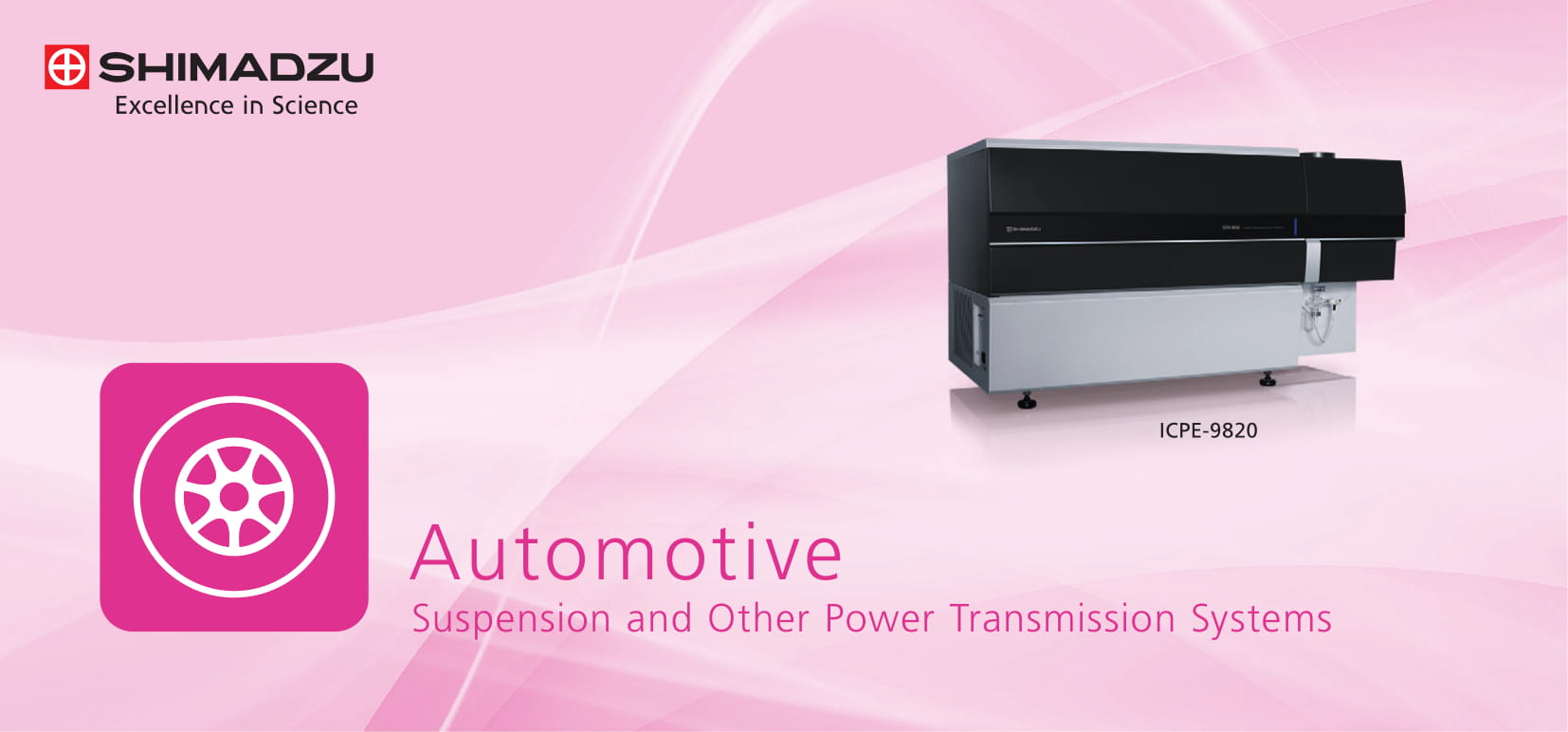 Find your solutions for Automotive industry.




We offer numerous applications for analytical and testing areas.
Analysis of lubricants added to engine oils such as those used in automobiles and ships is an effective as well asimportant way to diagnose the state of the engine and other equipment.

According to ASTM International Standard D5185 inductively coupled plasma (ICP) atomic emission spectrometry with organic solvent dilution is specified for measurement of additive elements, wear metals and contaminants present in used lubricants.

Hardness Evaluation of Surface Hardened Layers, Paints, Plated Layers, HMV-G Series Micro Hardness Testers

This series of testers is widely used for measuring the hardness of quenched parts and testing the hardness of welded parts. It automatically reads the distance across opposite corners of indents.

DUH-211/211S Dynamic Ultra Micro Hardness Tester

This new system is for evaluating the strength of materials in the micro region, such as semiconductors, LSIs, ceramics, hard disks, evaporated thin films, and coating layers, that could not be handled on conventional testing machines. It can also be used for the hardness evaluation of plastics and rubber.

Servo Controller 4830

The precision of endurance and dynamic strength evaluation can be dramatically improved from raw materials to actual products. It can also be connected to control various Shimadzu fatigue/endurance testing machines you are currently using and those made by other manufacturers.

Endurance Testing of Engine Mounts
Multi-Axis Endurance Testing System for Automobile Parts

With Servo Controllers 4830 connected, this small-capacity, compact multi-axis endurance testing system can measure specimens while synchronously controlling up to four force simulators. The phases of the force simulators can also be set as desired.

Endurance Testing Machine for Modules

The actuator fixing position can be changed on the crosshead to match the load position on the specimen. Screw holes for installing the specimen at the desired position are provided on the table surface.